We are providing the best home health care service in Laredo.
Our Service For Home Health Care
There are various types of health care providers, including primary care physicians, specialists, hospitals, clinics,  urgent care centers, and community health centers. We provide the listed below.
Champion Care Inc is the Leader in Quality Home care at south texas
Our goal is to promote wellness, mobility, and recovery with independence, dignity and comfort.
When choosing a home healthcare provider, it's essential to consider factors such as the provider's experience, qualifications, and reputation. It would be best if you also asked about the provider's availability, their services, and their cost.
For more than 23 years, Champion Care Inc. has been the leading provider of quality home care services in South Texas, and we take pride in our achievement.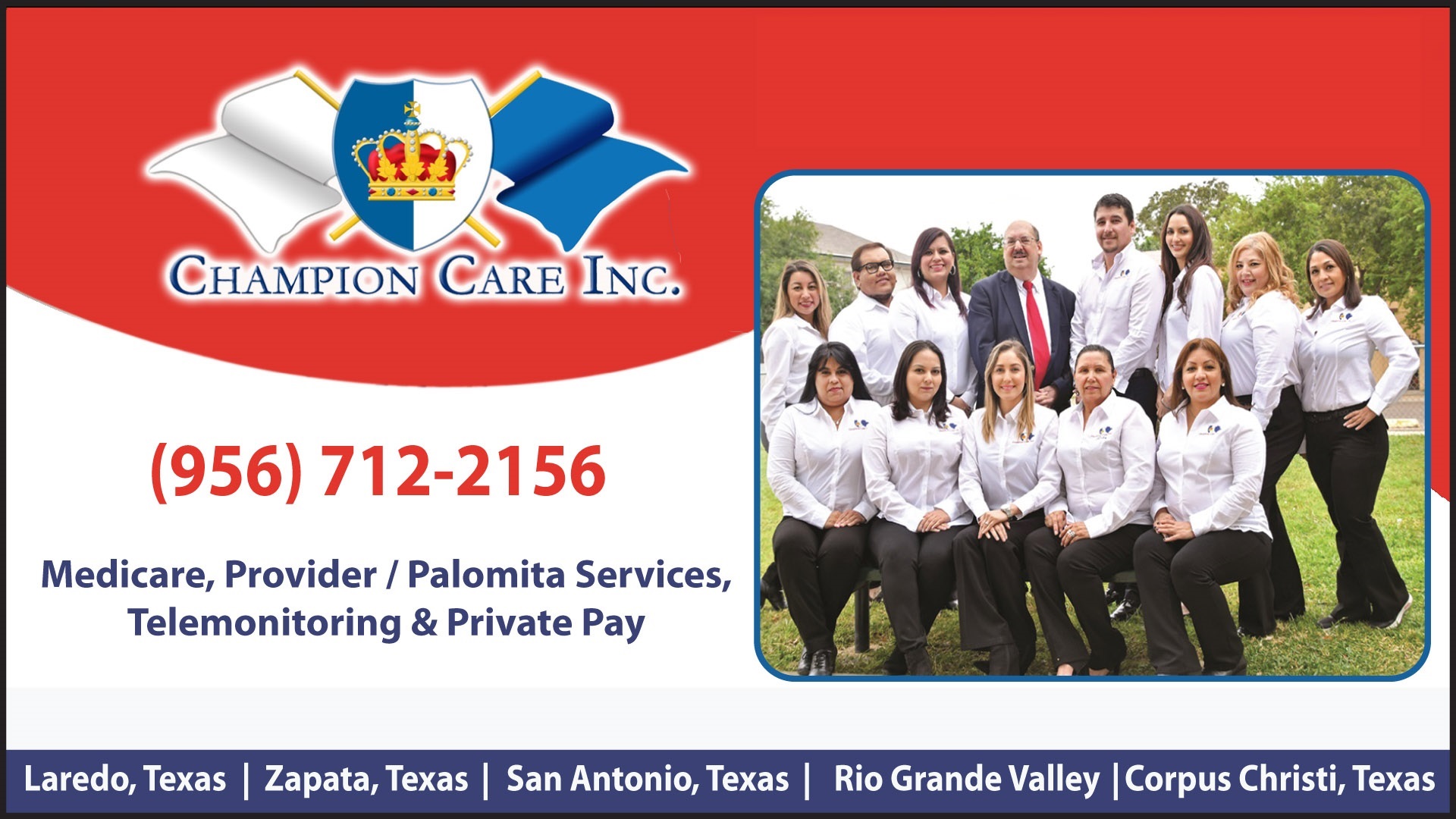 Loved working for this company. Friendly staff, although if you dont make conversation they can seem rather snobbish.
Wonderful staff and great company, best service in the area.
Let's send a message now!